Best Foods in Vigan (7 Unique Vigan City Cuisine To Delight On )
8 Best Places to Eat in Vigan City, Ilocos Sur Philippines (Best Restaurants in Vigan)Cuisines and delicacies of different places or tribes hold their own important piece of history and culture. Vigan food and delicacies could be influenced by foreign ingredients or food combinations or just simply passed down as a family tradition. Locals treasure these delicacies as they are often called 'comfort food' often associated with loved ones or homes.
Vigan City Cuisine, influenced by both the Spanish and the Chinese, are unique flavorful combinations of different spices and ingredients wherein most of their cooking techniques maintain the natural flavor and aroma of its ingredients.
 Its rich history gives way to hybrid Filipino cuisines with a twist of its rich history. Most of their cuisines are affordable and easy to acquire. 
The Plazas along with Callé Crisologo is littered with street food stalls and snacks that are convenient to eat while strolling the streets of Vigan. You can find a variety of Vigan food and delicacies in this amazing place.
Related: Top 7 Best Things To Do in Vigan
Dishes usually served in Vigan come in a type of stew that is lightly seasoned with either patis or bagoong (like the Dinengdeng and Pinakbet), grilled or fried (delicacies like Bagnet, Lumpia, and Shanghai). 
The City of Vigan is blessed with a plethora of fresh ingredients which come from nearby seas, farms, and livestock, making them authentic in their flavors and rich in culture and tradition.
Here is a list of the top best Vigan food and delicacies: 
Best Vigan Food and Delicacies
Here are 7 of the must-try delicacies and restaurants in Vigan that will surely leave your palate tingling with the need for more:
A hearty, warm, and unique blend of vegetables in a flavorful broth with well-cooked meat and a local favorite. 
A well-loved Vigan food and delicacies dish wherein its traditional way of cooking is putting the ingredients chronologically from the longest time to cook to the shortest and underneath all the vegetables are garlic, ginger, tomatoes, and either bagnet or sautéed meat seasoned with patis or bagoong, adding only little water. 
Then covering it with a lid to keep all the steam and natural flavors in. It is distinguished by its bitter taste, as one of its main ingredients is bitter gourd or ampalaya.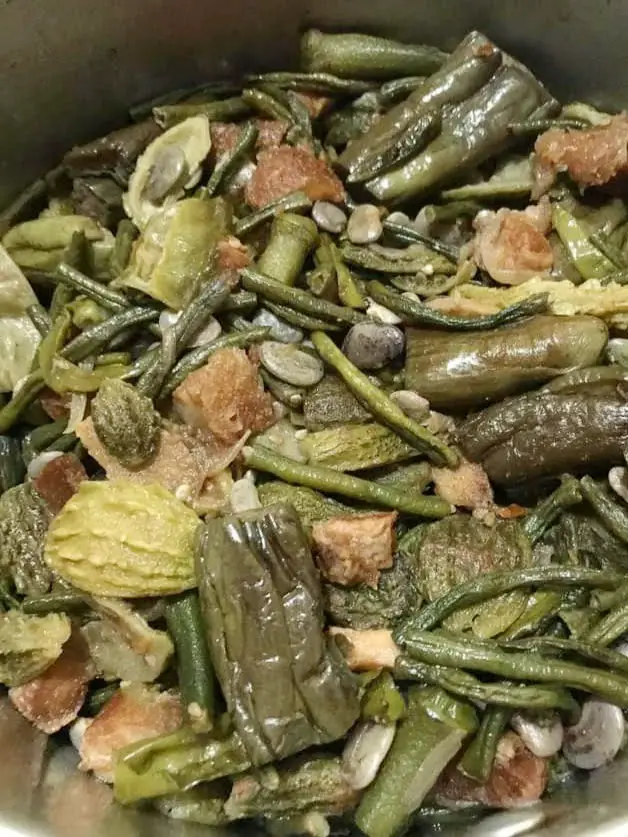 A Filipino
take on sausage wherein they are small and plump in size, made with ground pork and seasoned according to their region or family recipe.
 It is packed with mouthwatering flavors that are addicting and it gets better and better with every bite, it goes well with
bagoong
mixed with onion and tomato or with vinegar. 
This is one of the popular dishes in Vigan as it is loved by locals and tourists alike. Longanisa is one of the Vigan famous food you must try when visiting the city.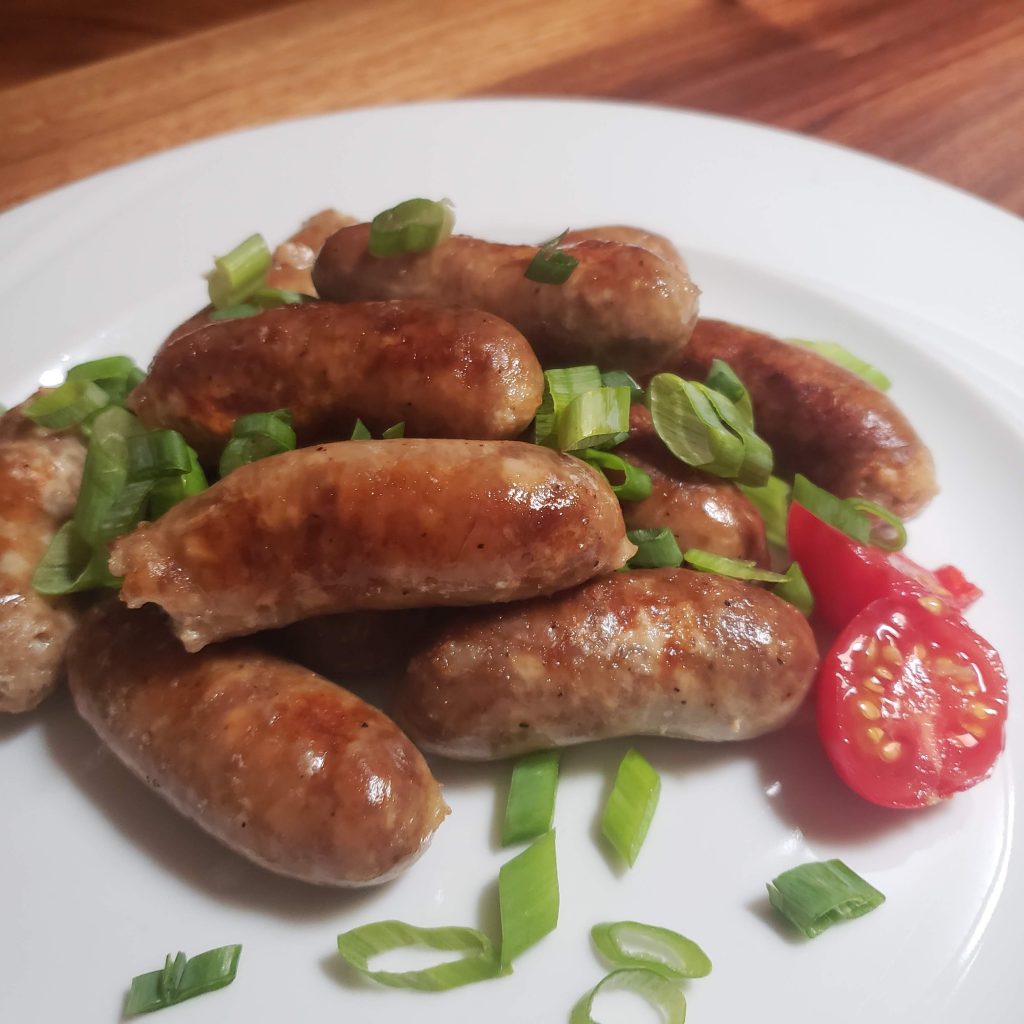 These are one of the most popular street food as it is tasty, greasy, and crunchy, perfect for snacking. Both are conveniently made fresh in the open. 
Empanadas are a must-try convenient snack, either pale orange or yellowish rice dough filled with longganisa, shredded cabbage, or grated unripe papayas, beans are optional, and egg that can be dipped with vinegar or
sukang Iloko, as they call it,
with onion or dipped with ketchup. 
You can order only with egg or longganisa on the inside or with both of them. Why not try this one of the best Vigan food and delicacies?
4. Okoy (Fried Shrimp Fritters)
Another famous Vigan food and delicacy is Okoy. 
Okoy are tasty and crispy, fried shrimp fritters which is made from a glutinous rice batter with the shrimp still in their shells and formed into a round shape. 
You can either dip it with vinegar and onion or with ketchup
5. Vigan City Sinanglao /Sinanglaw
A favorite comfort food that can be eaten for breakfast or lunch. The broth is warm, refreshing to the palette and so delightful that according to locals, one cannot stop eating it after the first bite especially if mixed with sili, onion or papait. 
It consists of a cow's innards like the heart, liver and intestines, blood, and beef slow-cooked with vinegar and ginger, kamias or tamarind is added for a contrast in flavor and this could be eaten with rice or aroz caldo. 
Adventurous eaters are sure to enjoy this dish. It is among one of the best Vigan food and delicacies.
6. Vigan Bagnet (Crispy Pork Belly)
Bagnet otherwise known as chicharon is one of the top favorites among Ilocanos. It is a boiled and then deep-fried pork belly dish and it is best served with tomato and onion salsa or sweet lechon sauce.
 Bagnet is similar to lechon kawali , however,it typically takes up to 3 days to prepare and deep fried twice or thrice to get the desired crunchiness and crispness. 
Ilocanos love to level up their mouthwatering pinakbet veggies with bagnet.
7. Street Foods at Nueva Segovia
Additional must-try delicacies of Vigan are the street foods that litter near Nueva Segovia, wherein you can find a variation of delightful snacks like fishball, kikiam, squidballs, fried isaw (chicken intestines),  fried pig's blood, fried duck embryo, fried veggie fritters, tokneneng and many more. Usually served with a dipping sauce that could be either sweet, spicy, or with vinegar or you can mix any of them as you like.
If you ever feel like visiting this wonderful place, these are some of the most popular Vigan food and delicacies, so feel free to check the place out and taste the authentic historic dishes. 
Mindfulness Memories is part of Amazon Associate Affiliate Program.  Posts may  contain affiliate link which Mindfulness Memories receives a small amount of commission from any qualifying purchases at no additional cost to you. Thank you for your support.
More Reading on The Philippines