Delicacies of places are often served in restaurants, cafés, food trucks, fast food chains, plazas, the public market, and many more food establishments. 
We will explore here some of the best places to eat in Vigan, Philippines which includes the best restaurants in Calle Crisologo Vigan .
Restaurants are often the most popular place to visit in a certain area, wherein it is loved by the locals and tourists. Their uniquely different recipes and cooking styles are what separate each restaurant apart, from local cuisines to fusion cuisines which are a delight to the senses. 
Each restaurant has its own respective themes and specialties which take them apart from the rest.
Best Places to Eat in Vigan ( Top Best Restaurants in Vigan You Must Try , Calle Crisologo)
Here is a list of the best places to eat in Vigan City, the capital of Ilocos Sur.
1. Cafe Leona
( Calle Crisologo , Vigan )
One of the most popular restaurants that give you a truly unforgettable experience of Vigan culture and history as they are famous for fusing Filipino cuisine with other cuisines like the Japanese. 
Aside from their delicious traditional and local dishes, they offer mixed flavors and unusual food combinations like Pinakbet Pizza, Longganisa Maki and Bagnet Bacon Maki. 
These fusion dishes seem unusual but extraordinarily good, creating a party of flavors in the mouth. Dining here will truly give you a nostalgic feel.
Cafe Leona is one of the best places to eat in Vigan located in Calle Crisologo.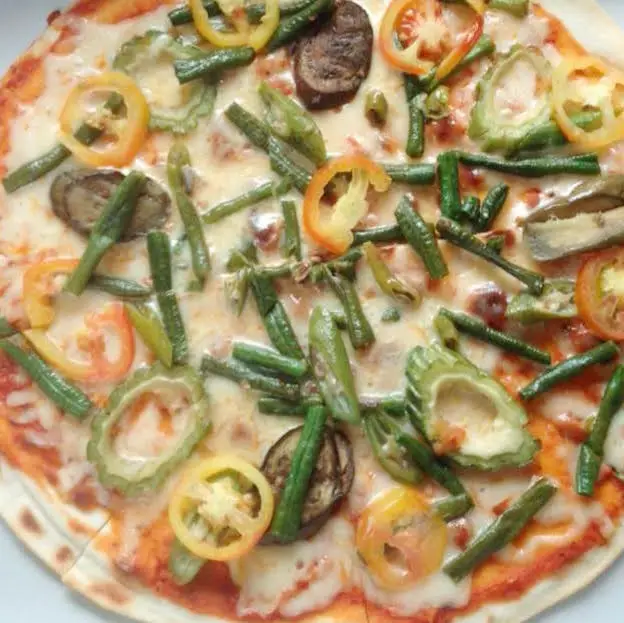 It is one of the best places to eat in Vigan . A Grandpa's Inn signature restaurant wherein you are greeted with an 18th century ambience with its brick walls and historical art impressions and can house 60 persons. 
Its rustic, historical handcrafted wooden furniture gives an unforgettable sight that makes you feel as if you have been transported back to the Hispanic era and dining with the generals. 
One of their specialty is their breakfast meal which includes Vigan longganisa, fried rice, atsara, sunny side-up egg and sukang Iloko topped with freshly brewed coffee to ensure a happy and refreshing morning. Some of their must-try dishes are Chicken Pipian, Sinanglao and Pinakbet with Bagnet.
3. Lilong and Lilang Restaurant (Vigan City )
More famously known as part of the Hidden Garden of Vigan. They are famous for their exotic and authentic dishes which are mouthwatering and unusual. 
Their bagnet, an Ilocos take on pork crackling wherein the pork belly is marinated and then deep fried, is a popular dish and well-loved by locals and tourists as it is one of the main ingredients of various dishes which is a staple in Vigan cuisine or it can be eaten with a dipping sauce. 
Other popular dishes there are poqui-poqui (roasted eggplants sautéed with onions, tomatoes and eggs), warek-warek or dinakdakan (grilled pork and pork innards mixed with either vinegar or mayonnaise) and their bagnet sisig. 
Most locals come here for their dessert, halo-halo, which is a sweet blend of different ingredients like sago, gulaman, corn, mashed sweet potato, caramelized bananas, beans, coconut, flan and many more topped with ice and drizzled with evaporated milk.
This restaurant is also among the best places to eat in Vigan.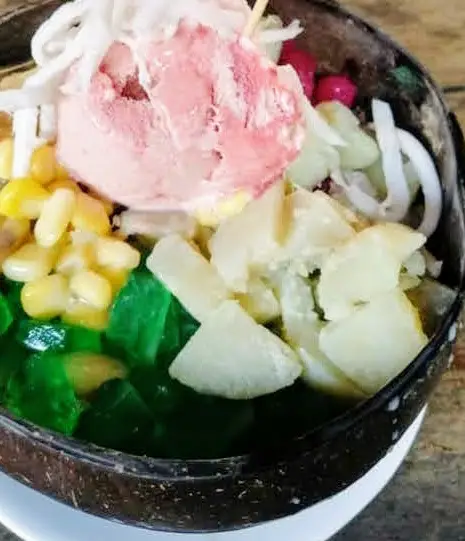 4. Rhyss & Robin's Food Hub
( Vigan )
If you are looking for one of the best places to eat in Vigan City, this restaurant might be for you.
A casual diner found at wherein they are famous for its all-day breakfast menus, international rice bowl meals, appetizers, pasta, and sandwich.
 Along with their traditional dishes, they also serve red velvet mug cakes and Dorito chicken poppers. It gives a homey, peaceful vibe as its interior and designs are made out of recycled materials. 
5. Cafe Uno ( Vigan, Ilocos Sur )
A homey small, quaint restaurant that serves traditional Ilocano dishes like dinengdeng (vegetable stew), binaggoongang bagnet (deep fried pork sautéed with fermented fish sauce) and pipian (thickened chicken stew with atsuete, ground rice grains and kamias). 
For people who come here after lunch hours, they offer in-house coffee, like Lattecino Mocha and Latteccano Caramel, pasta, sandwiches, cheesecakes and Mexican light snacks. Tourists love to come here for breakfast as they offer all kinds of silogs for a cheap price. 
This is the perfect place for sleepy, slow mornings and deep-seated late conversations at night. As quaint and peaceful as this restaurant is, it offers eccentric and exotic dishes that adventurous eaters will surely love, like their adobo nga abuos (red mountain ants) or their adobo nga tokak (frogs).
 Cafe Uno offers the best places to eat in Vigan for Ilocano unique cuisines .
6. BarTech (Vigan, Ilocos Sur )
An all-you-can-eat grill and resto bar located halfway through the Heritage which only opens at night and prides itself as the only dinner buffet in Vigan. The picturesque streets create a perfect ambiance and air for drinking and eating your heart out. 
The name BarTech comes from the Ilocano word "bartek" which "drunk or to get drunk". One of their must try is Bagnet Longganisa served with KBL (kamatis, bagoong, lasona). 
Locals and tourists alike love this place as its enjoyable and lively atmosphere add to the tasty experience of drinking and eating here. It is also one of the best places to eat in Vigan.
7. Cafe Bigaa ( Vigan City )
Originally a gastropub, now a café and restaurant famous for their traditional Ilocano dishes to fusion dishes with a Western twist, located at the Vigan Plaza Hotel. You can experience being an authentic Filipino and Spanish at the same time with their dishes. 
They are famous for their Paella Ilocandia which are a staple for locals on special occasions. Some of their must try dishes are Longganisa pasta with Arabiata sauce, Longganisa in a blanket and their Vigan Sampler, which includes bagnet, longganisa, with KBL, igado or pork dinaldalem, pinakbet and sinanglao. 
A unique dish is the pouqui-poqui pizza, poqui-poqui is a dish made from grilled eggplants sautéed with eggs, tomatoes and onions.
8. Bistro 23 ( Vigan City )
A local resto bar with a unique and eccentric assortment of pulutan (dishes served with your alcohol) like Sizzling Kansi, Rolled Lasagna, Aubergine with Longganisa Tapenade and Sizzling Balut, which is recommended for adventurous eaters. Some of their popular snacks are tokwa't baboy and baby back ribs. 
They have a live acoustic band playing every Thursday, Friday, and Saturday nights. A fun way to unwind, end a stressful week and let loose while enjoying the food and the alcohol.  
A simple summer dress and casual shirt for men  or any comfortable outfit will complete your relaxing experience.
9. Vigan City Street Food
Vigan City is also home to one of the best street food in Ilocos Sur.  You can find Ilocano delicacies and unique cuisines for your adventurous taste palette.  
Among the food you must try is the famous  Vigan empanada , longanisa, barbecue sticks, corn and banana sticks.  Don't forget to try Vigan sinanglaw ( stew ) as well or try the best bagnet they offer. 
Vigan City street foods stalls  offer the cheap restaurants to eat if you are on a budget.
When visiting the Province of  Ilocos Sur,  Philippines, do not hesitate to check  some of the recommendations of the  the best must try restaurants in Vigan as well the best places to eat in Vigan City.
Disclaimer: This post contains affiliate link. I may receive small commission if you click the link at no extra cost to you. Thank you for your support.
More Reading on The Philippines