ᴥ Taal Volcano & Lake
Found in the province of Talisay, Batangas, this small yet active volcano is the heart of all of Southern Luzon's attractions for its alluring majesty and beauty as it's a haven of excitement and thrill for tourists and locals alike. It is a large caldera nestled in a small island in the middle of a lake wherein the Taal lake is the freshwater, crater lake that fills the Taal volcano wherein it is unique for its varying temperatures. Hiking the Taal volcano was a once in a lifetime opportunity when visiting Tagaytay or the province of Talisay wherein the strenuous hike can be done by foot or by horseback riding in which you are able to gaze upon nature at its finest and enjoy sceneries with a peaceful ambience while hiking and greeted with the mesmerizing and breath-taking view of the lake and the nature surrounding the volcano as you are high-up in which locals can help you trek down to the lake. The boat ride to the island can take up to 30 minutes, depending on the waves and engine of the boat.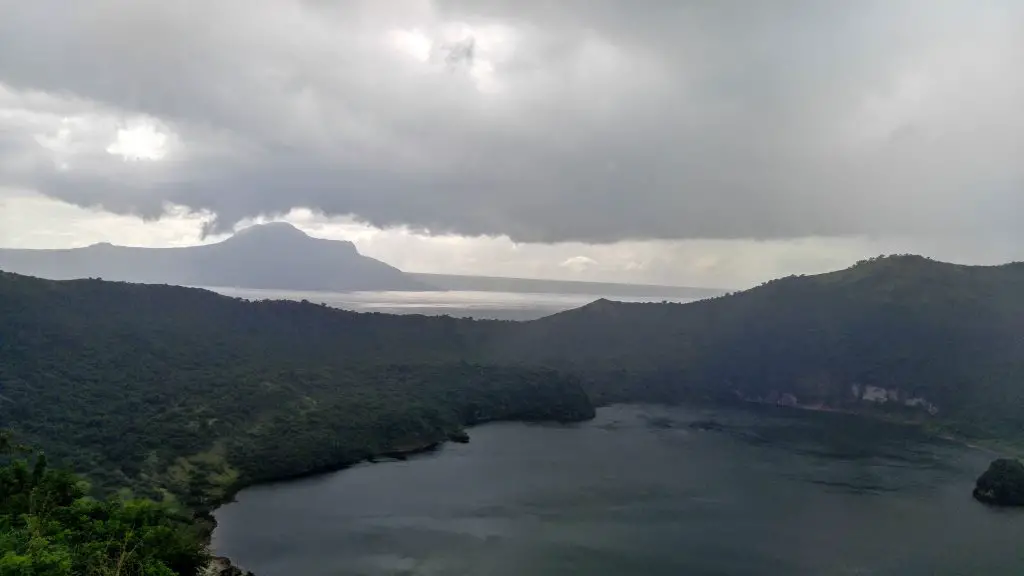 ᴥ Our Lady of Manaoag at Tierra de Maria
Popular for locals and tourists as a place of prayer and serves as a nice getaway from the hectic and loud world for it is a beautiful and mesmerizing shrine that gives you the feeling of peace and serenity as you gaze upon the huge 50-meter, rustic, breath-taking statue of Mother Mary. It adorns a deep red color that stands out against the natural vegetation and scenery making it more ethereal and a nice haven for individuals who are in need of healing and peace of mind. There is a small chapel to the side for masses.
ᴥ Picnic Grove
With the cool breeze and mesmerizing, panoramic view of the Taal Volcano and Lake, this is what Picnic Grove is known for and keeps locals and tourists enraptured and in awe of. This is popular for vacation or getaways with family and friends as there are built-in cottages and wide picnic areas surrounded by flora and fauna which makes bonding and enjoying time with loved ones more exciting and special. There are exciting and thrilling activities that are offered here – horseback riding, cable car, eco-trail and zipline.
ᴥ Sky Ranch
A perfect place for a great vacation or bonding getaway with family and friends as it is a popular leisure park with a built-in mini amusement park that is sure to thrill, satisfy and excite adults as well as kids as you are surrounded by the beauty of nature while feeling the cool breeze pass by. You can enjoy a scenic and peaceful horseback riding, enjoy the various rides that are well-managed by the staff and safe for passengers or enjoy the different delicacies and varying foods while taking a serene walk through the park.
ᴥ Museo Orlina
A haven of treasure filled with original, artistic and creative contemporary art of glass sculptures and metal artworks done by the internationally-acclaimed pioneer and practitioner, Ramon Orlina, along with different paintings of different artists. It fills you with a sense of peace and serenity as one is mesmerized by the different hues, textures, depth and kind of art present there that allows you to relax, enjoy and admire the art. There are four floors which he named Naesa, Ningning, Anna and Michael after his children with a coffee shop, roof deck, garden and amphitheater that gives a breath-taking and spectacular view of the Taal Volcano.
ᴥ The Bathhouse at Qiwellness Living
Popular for it harbors the best vantage view of the Taal Volcano and Lake wherein this is a great vacation spot for families, friends and couples as the relaxing ambience and cool breeze helps give you a serene and calm feeling. The place is inspired by the centuries-old architecture, tradition, cuisine and healing practices of the Chinese wherein you are served with a distinctive ambience, dining and spa experience you can't get anywhere. They provide luxurious degustation meals, good massages, beautifully designed bath houses which helps you relax and be in peace and allows one to taste various teas in their teahouse overlooking the exquisite view of the Taal Lake and Volcano.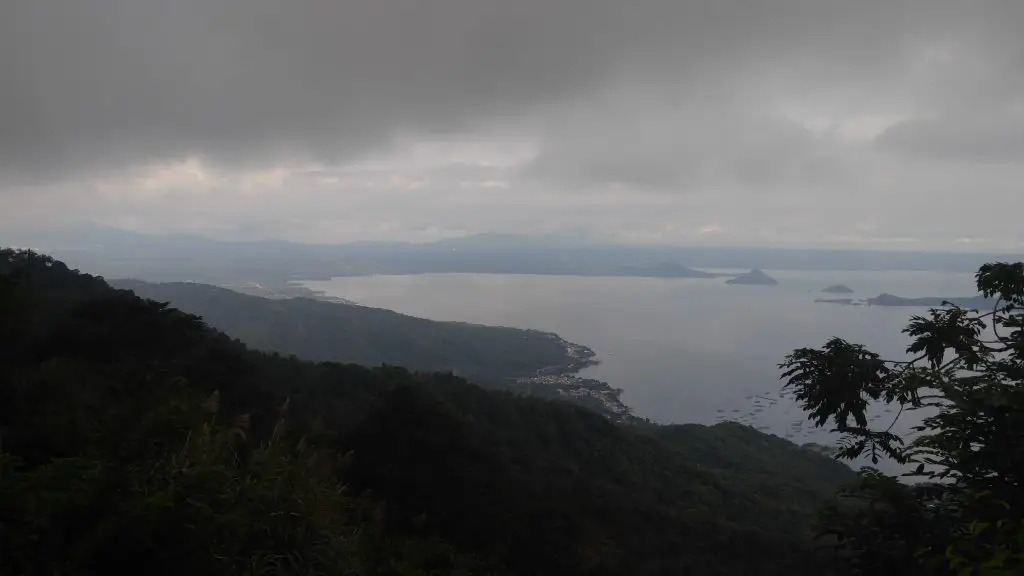 ᴥ Nurture Wellness Village
Regarded as one of the best hotels and attractions in Tagaytay, this is a great getaway and break from the fast pace of life as you are surrounded by the lush flora and fauna giving a peaceful and serene vibe as they take pride in their Filipino-branded spa and pampering that allows you to relax and unwind with your loved ones. They offer exquisitely filling delicacies that is sure to make you want more paired with very comfortable, clean and beautiful rooms, will surely make your time here memorable as it is considered a haven for those in need of healing and pampering. They can also travel back in time with well preserved antiques and vintages household items display in the bamboo house.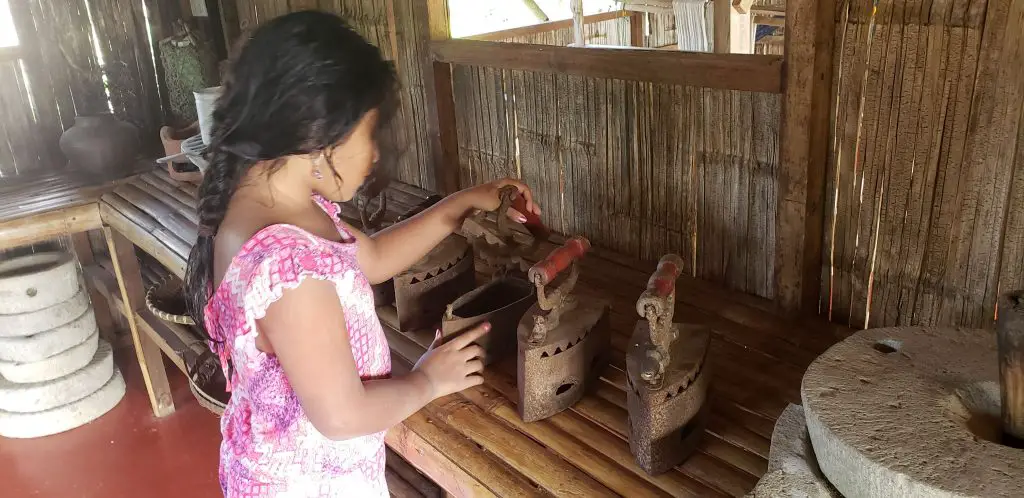 ᴥ Puzzle Mansion
Holding the Guinness world record for showcasing and harboring the largest puzzle collection, this museum is a hidden gem surrounded by the beauty of nature that features the various puzzles assembled by the one and only late Ms. Georgina Gil-Lacuna wherein she expressed herself though the jigsaw puzzle pieces. One can only enjoy and stare in awe and amazement at the uniqueness, dedication, patience and hard work of every possible puzzle of all shapes and sizes featured here wherein there is a peaceful ambience that allows you to relax and just enjoy.
ᴥ Tagaytay Zipline & Cable Car
Situated above an eco-trail is a 250-meter long and 300 feet off the ground zipline and cable car ride that is popular amidst locals and tourists as you are able to enjoy the lush flora and fauna on the side of a mountain and feel the fresh and cool breeze as gravity accelerates you. Perfect for a family or friends vacation getaway and for first timers, adventurers and thrill-seekers alike as it is safe, worth trying and will surely be unforgettable for anyone visiting Tagaytay.
ᴥ Starbucks
A perfect place for taking a break and just relaxing surrounded by a peaceful ambience as it showcases its lush surroundings giving the best view of the Taal and feeling the fresh, cool breeze outside and on their balcony. A popular landmark and branch of Starbucks as they feature their friendly staff, spacious parking space and establishment and signature drinks and treats while basking in the homey scent of coffee beans, making your visit here worthwhile and unforgettable.
ᴥ Sonya's Garden
Surrounded by the varying sweet and fresh scents of the lush flora and fauna giving off the feeling of peace and serenity, this rustic bed and breakfast is impeccable for a break or vacation away from stress and daily life as you get to experience exquisite country living. Enjoy the healthy cuisine and bountiful delicacies they offer as you are encompassed by the beauty of nature, making you feel like you're in the olden days making the visit or stay unforgettable and worthwhile as you get to be with family, friends or with a special someone.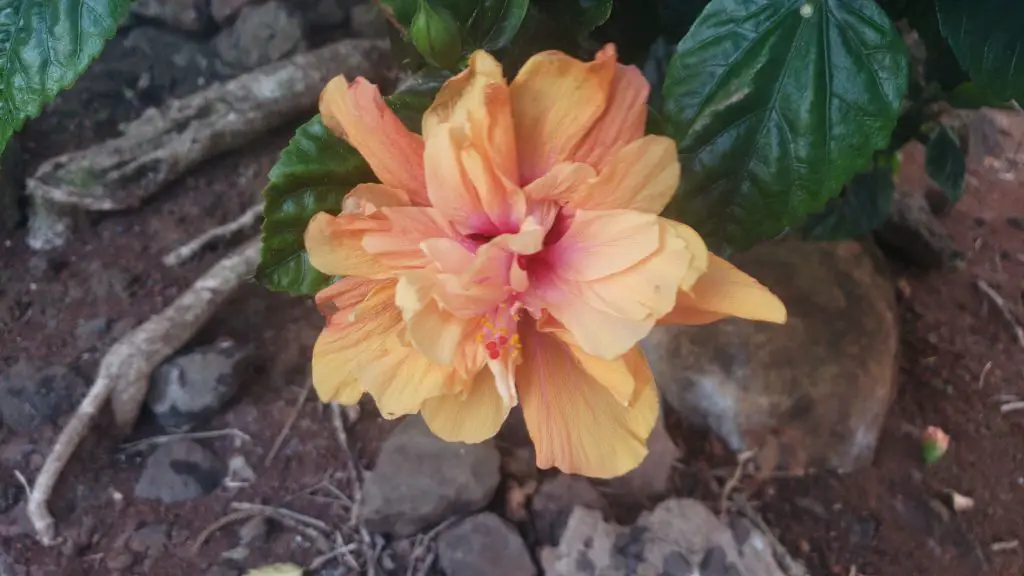 ᴥ Fruits & Flowers Street
Overwhelming amounts of varying fruits, flowers and different products that can be seen in different shapes and sizes, one can only stare in awe at the array of the freshest bountiful harvests stocked in little stalls that line up the road. Mesmerizing, the overall view and scenery of the road filled with bright, contrasting colors and different aromas that is sure to captivate you and lure you in to buy as they are from the local farms in the province.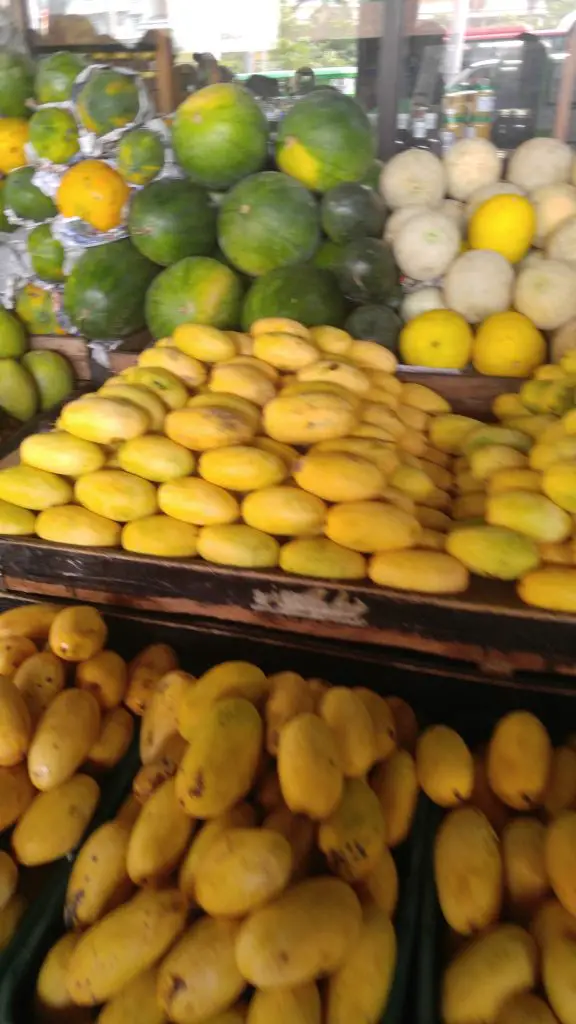 ᴥ Local Cuisine (Bulalo & Buko Pie)
Before departing from the province of Tagaytay, one must try these two specialties of the province as they are sure to satisfy your taste buds and make you want more. Bulalo is a hearty, rich and flavorful soup made from boiled beef shank and bone marrow still inside the bone mixed with fresh vegetables that differ from every stall or restaurant that is sure to satisfy and cater to your tastes as the components are tender and perfect for any weather. Buko pie is a popular pasalubong that gives the feeling of nostalgia as it has been around for years and is considered a Filipino version of a coconut cream pie but without the cream wherein there is an ideal amount of fresh coconut strips and filling wrapped in a flaky crust with the right amount of sweetness that will leave you addicted. These two delicacies will get you coming back for more.