Hand Blown Glass Factory in Cabo San Lucas
Disclosure: This post contains affiliate links which mindfulnessmemories earns small commission of any qualifying purchase from the link at no extra cost to you.Thank you for your support.
Hand Blown Glass Factory in Cabo San Lucas is a must see and experience. Los Cabos offers beautiful beaches, spectacular sunset, and amazing  rock formation. It boasts some of the top tourist attraction nestled at the tip of 1,000 mile long Baja California Peninsula where the Sea of Cortez meets the Pacific Ocean. It is noted by its vitality and pristine blue waters perfect for any kind of getaway.
One of our stop when we visited this vibrant place is The Glass Factory just outside the town .A great place  where you can have a first hand glimpse of century old art of hand blown glass by craftsmen. The art of glass blowing has been around for a long time and it was introduce to Mexico brought by the Spanish. A glass is a versatile and unique material that can be shaped into different kind of objects. Glass blowing is a process where your artistic imagination can create something beautiful and one of a kind result.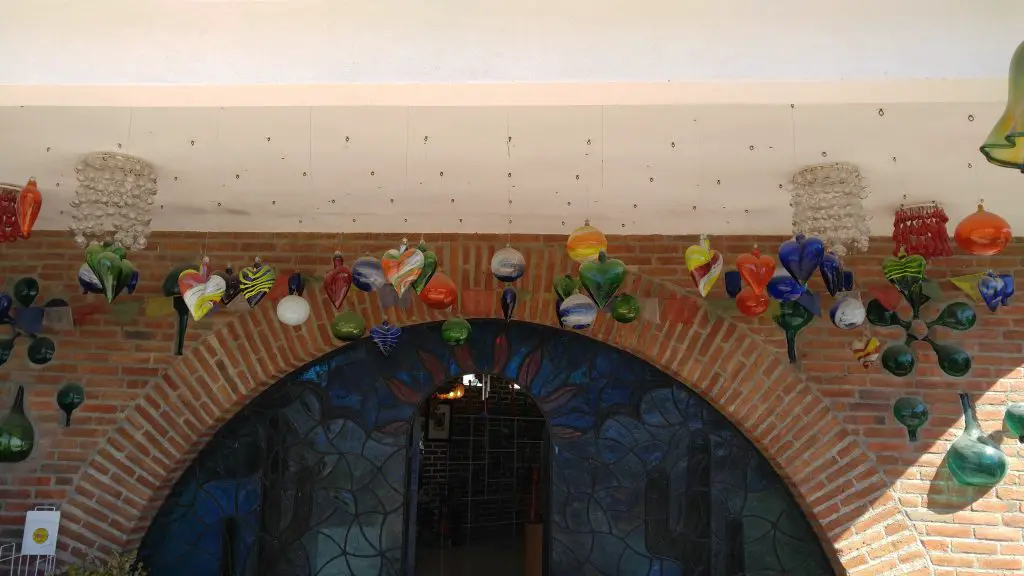 A trip to The  Glass Factory is a wonderful experience and must see if you are looking for something different to do aside from enjoying the beach. Watching the artisans blow glass is fascinating where they make one of a kind and unique glasswares, figurines, vases, bowls and plates, and also ornaments.  It is an excellent place to watch the technique and process of glass blowing where they add colors and make it into something beautiful like a dolphin.  My daughter was thrilled watching the artist makes a sea turtle out of a molten glass.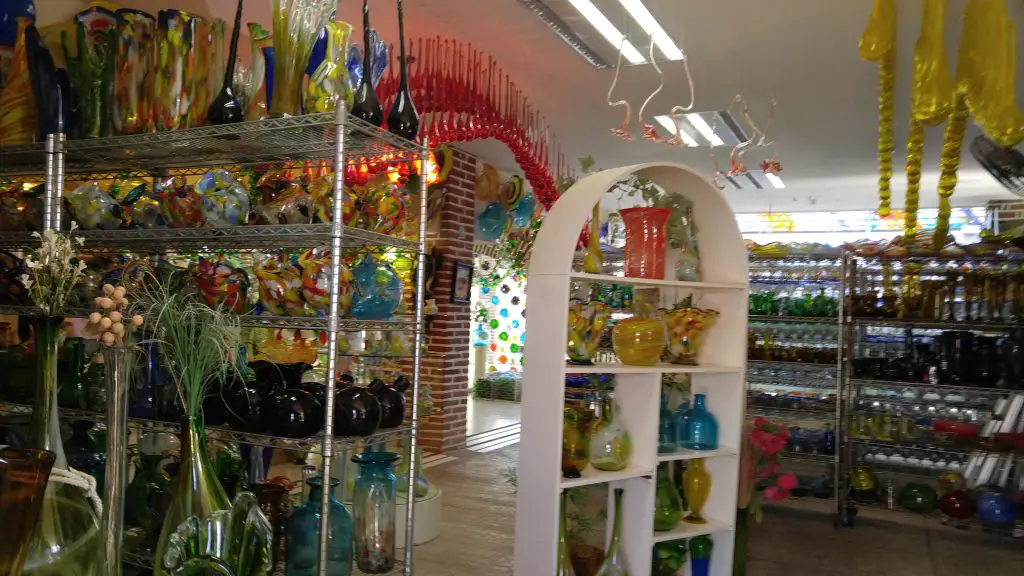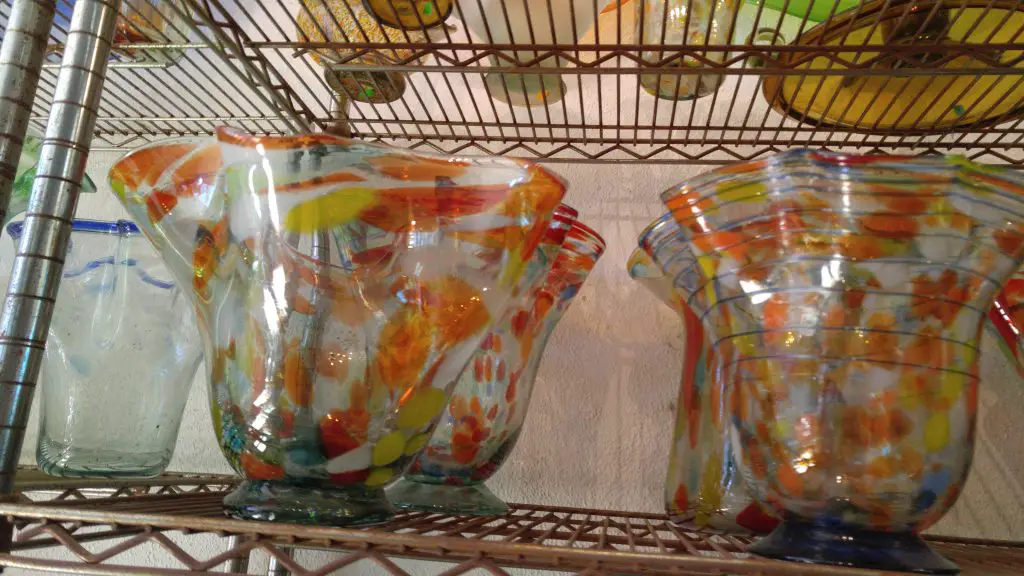 When visiting Cabo San Lucas glass factory, the local artist will show you a demonstration of their amazing talent producing unique pieces of glassware.  They use recycled lead-free glass and make it into a colorful handblown object where there is no two pieces is alike. A shop is  available inside the small factory where there is a variety of different glassware for purchase at a reasonable price. They do offer to ship it for you and the staff are very friendly and accommodating . 
Just walking and strolling  the shop was a treat as it is surrounded with stunning glass wall and creations of any sorts. There are so many one of a kind pieces to look at and the walls and floor is even incorporated with glasses. I enjoy the lovely murals of handmade glasses which is beyond imaginable. The showroom is full of all sorts of pitchers, glasses, perfume bottles, bowls, vases, ornaments and animals for your home or great for gifts.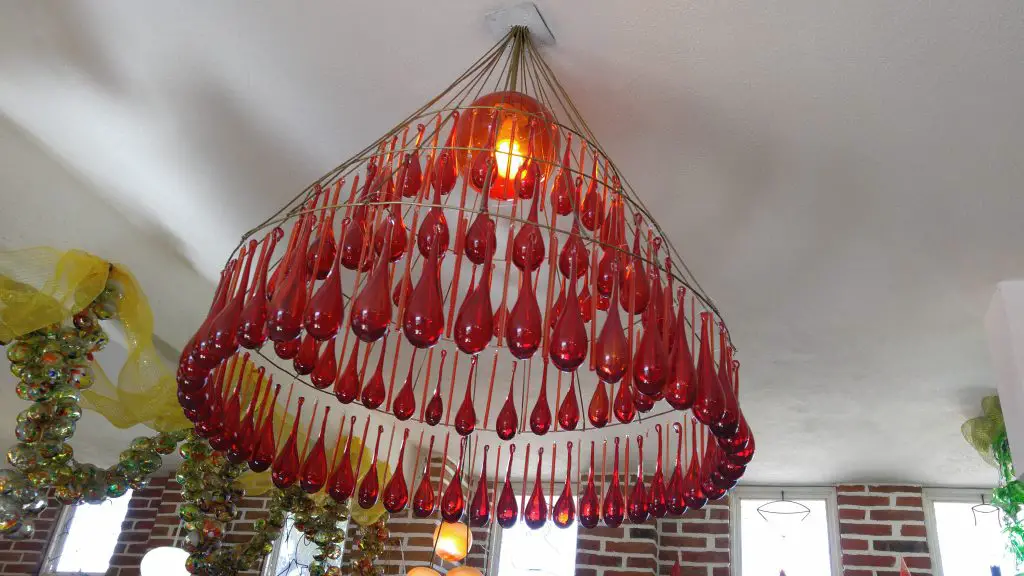 Amazing handblown glass chandelier 
My overall experience to the glass factory is fun and enjoyable. It is so mesmerizing  to watch the talented artisans at work and see the entire process.The display of finish products in the showroom is lovely as well.  The handblown glass factory in Cabo San Lucas Mexico is another great place to visit, supporting local handmade products as well as learn how it is made.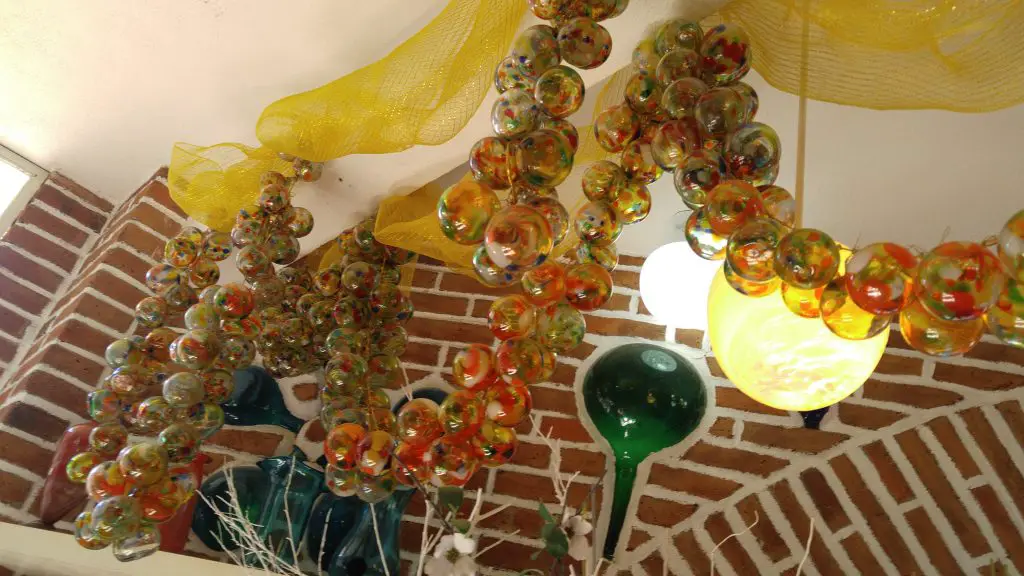 handblown glasses are also incorporated on the floor and ceiling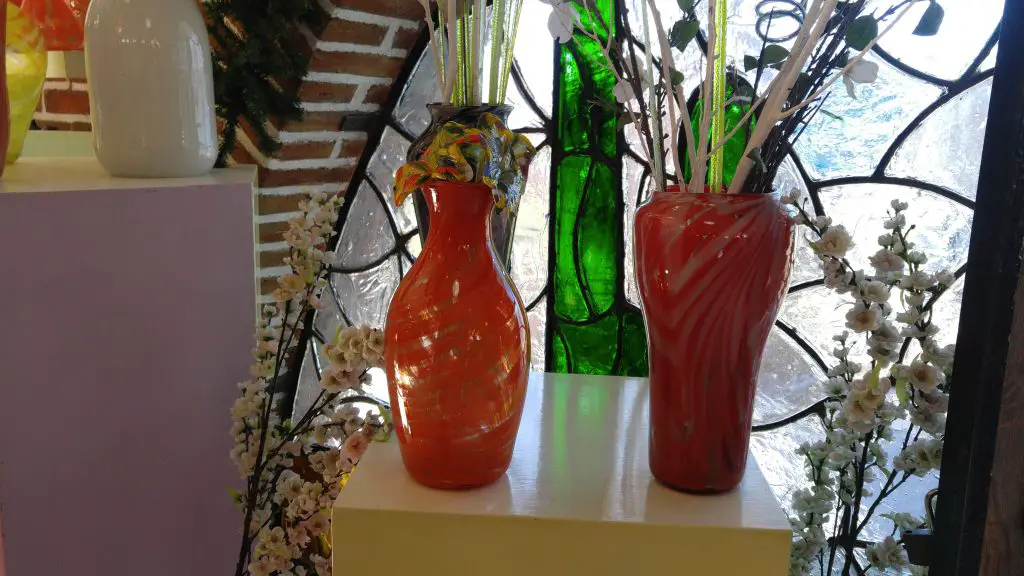 varieties of  design neatly display in the factory shop